Here is part 1 of the How to: Re-seal and gasket your SR20DET.
This first section is a step by step on disassembling your SR properly
Ofcourse you should already have your SR out of the car and mounted on a stand as well as all the accessories removed if this it the route you are going.
Begin by removing your valve cover, valve cover gasket and the spark plugs
Here is a breakdown of what you are looking at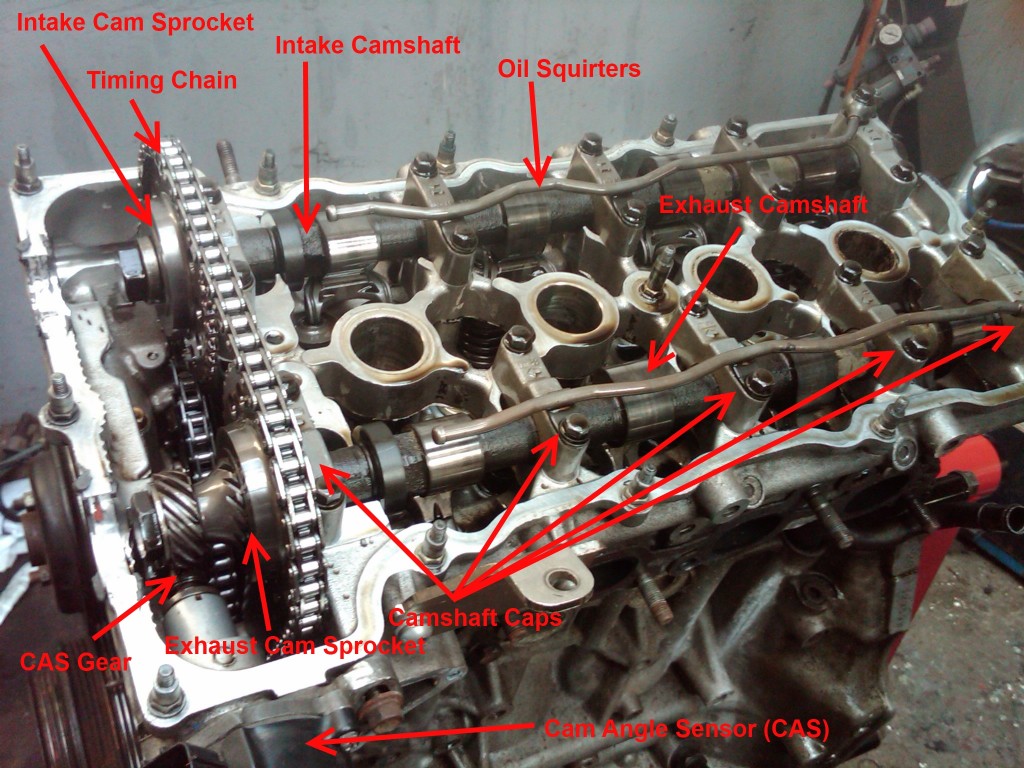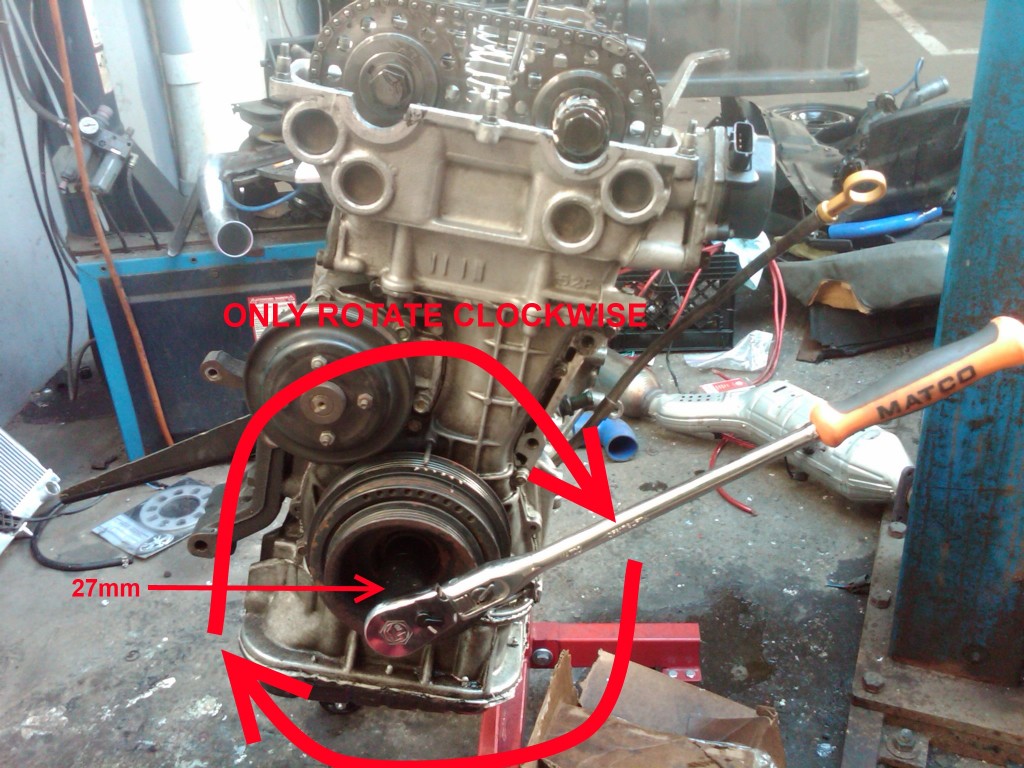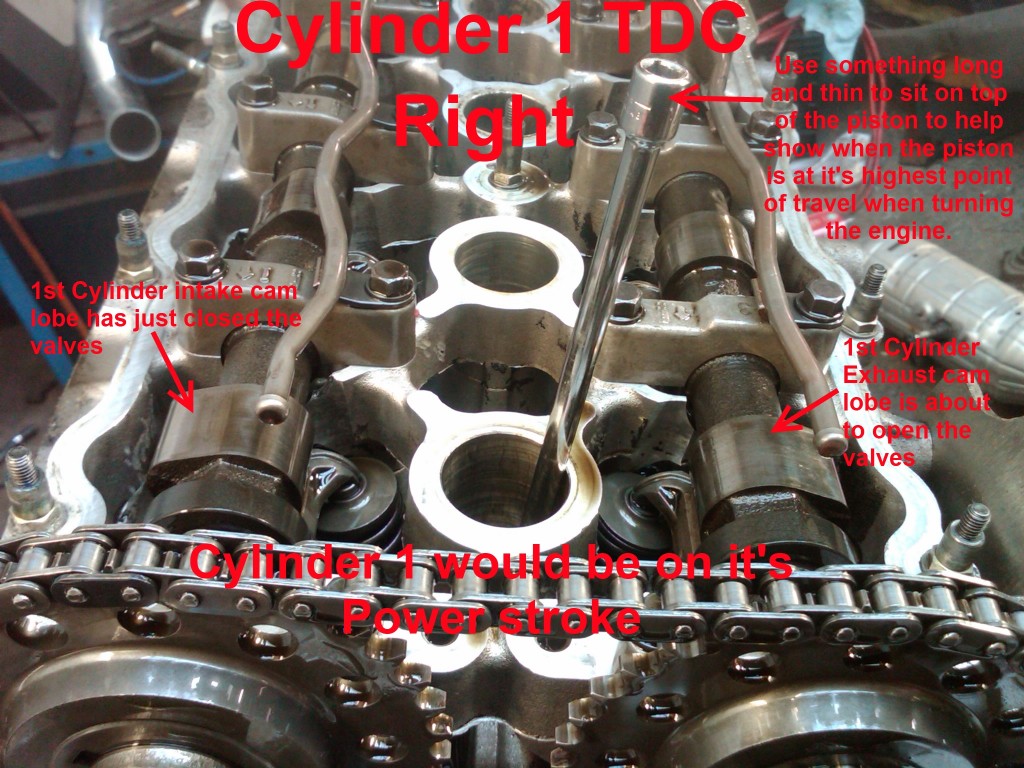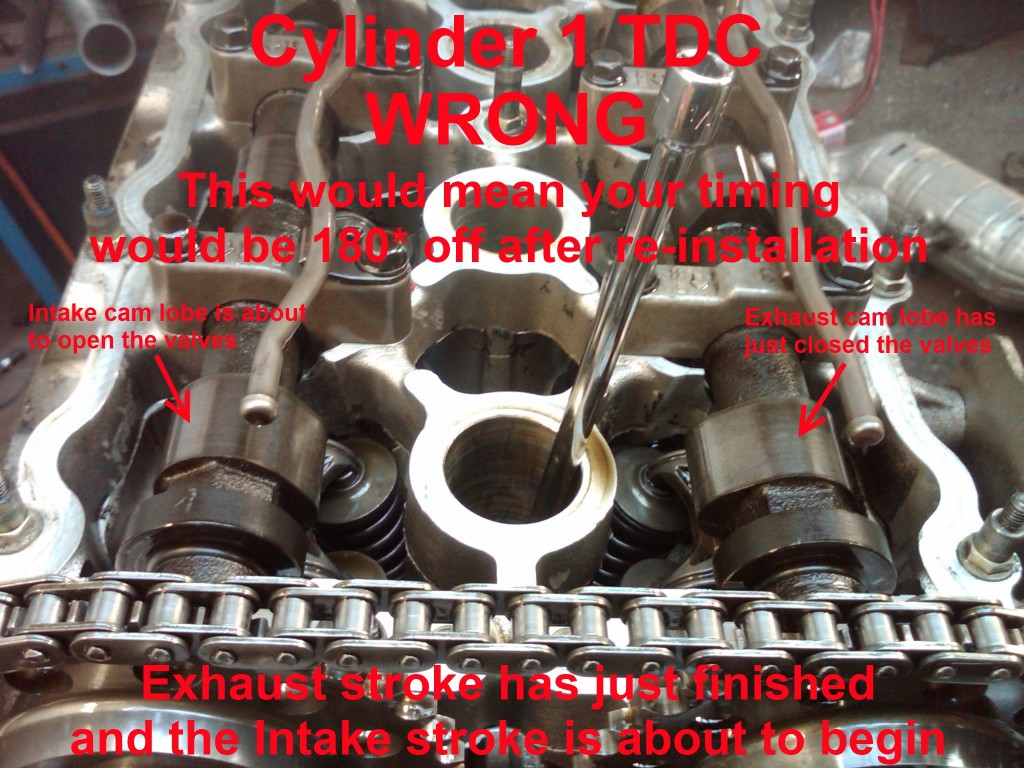 Release the two bolts and the CAS just slides out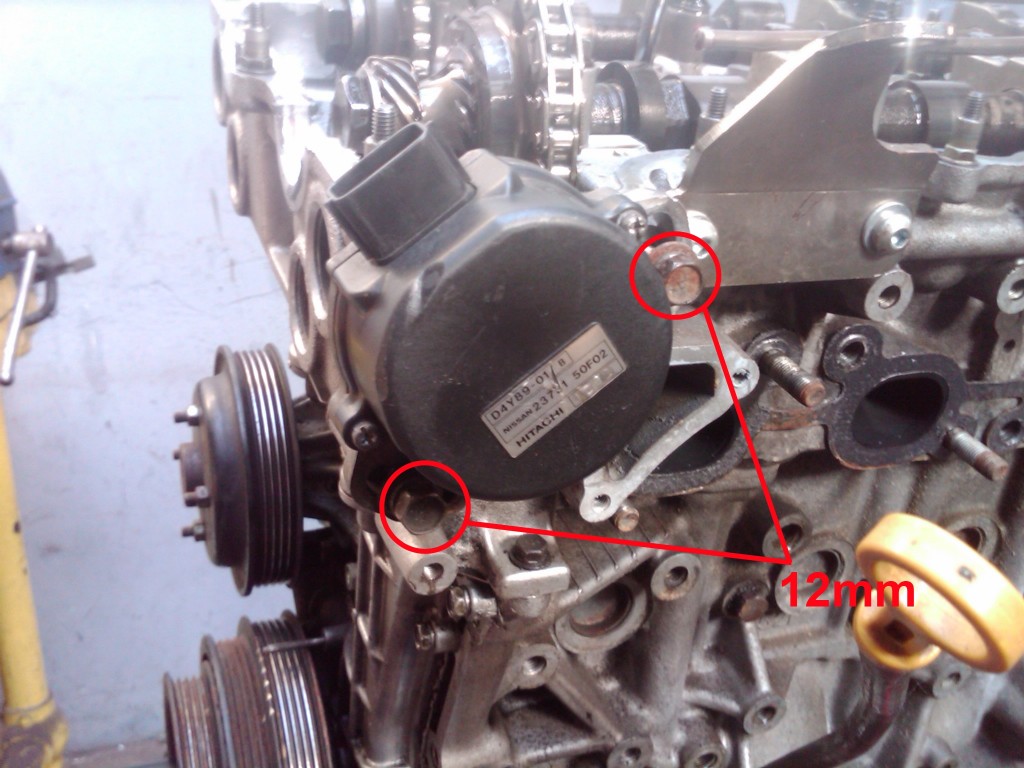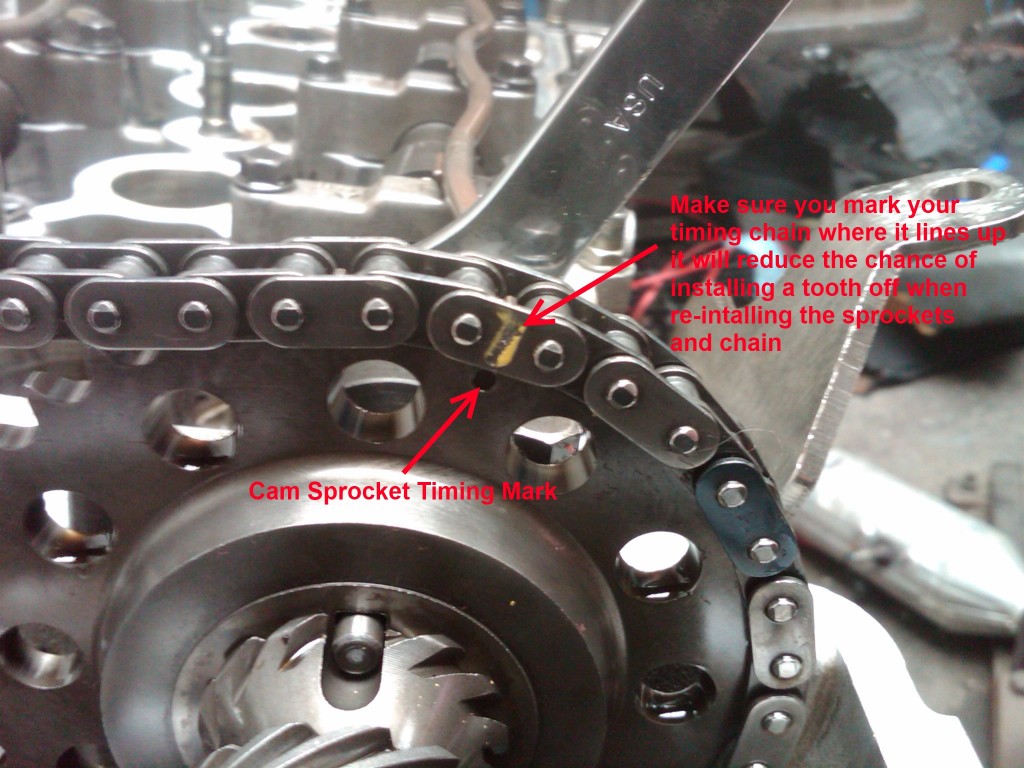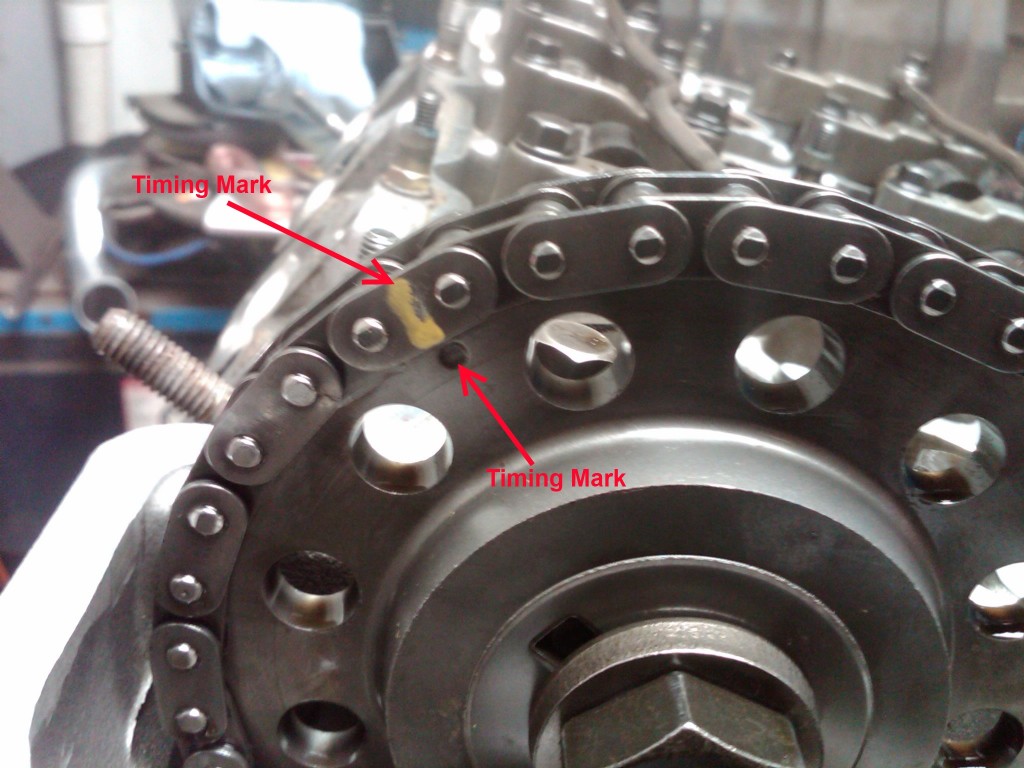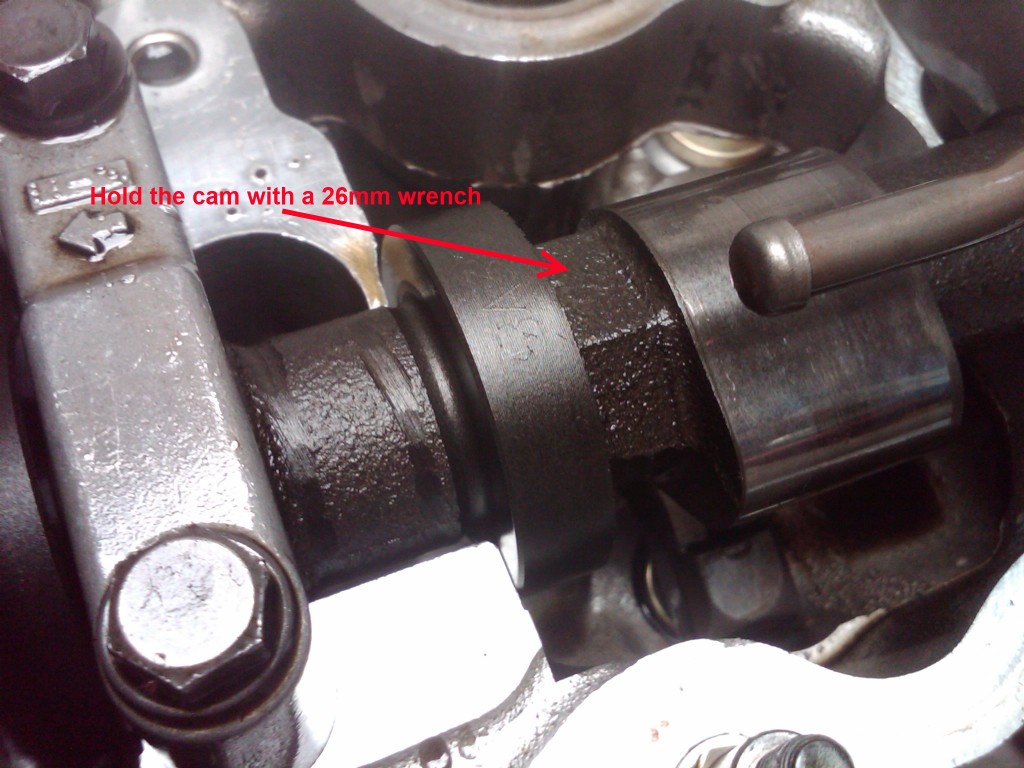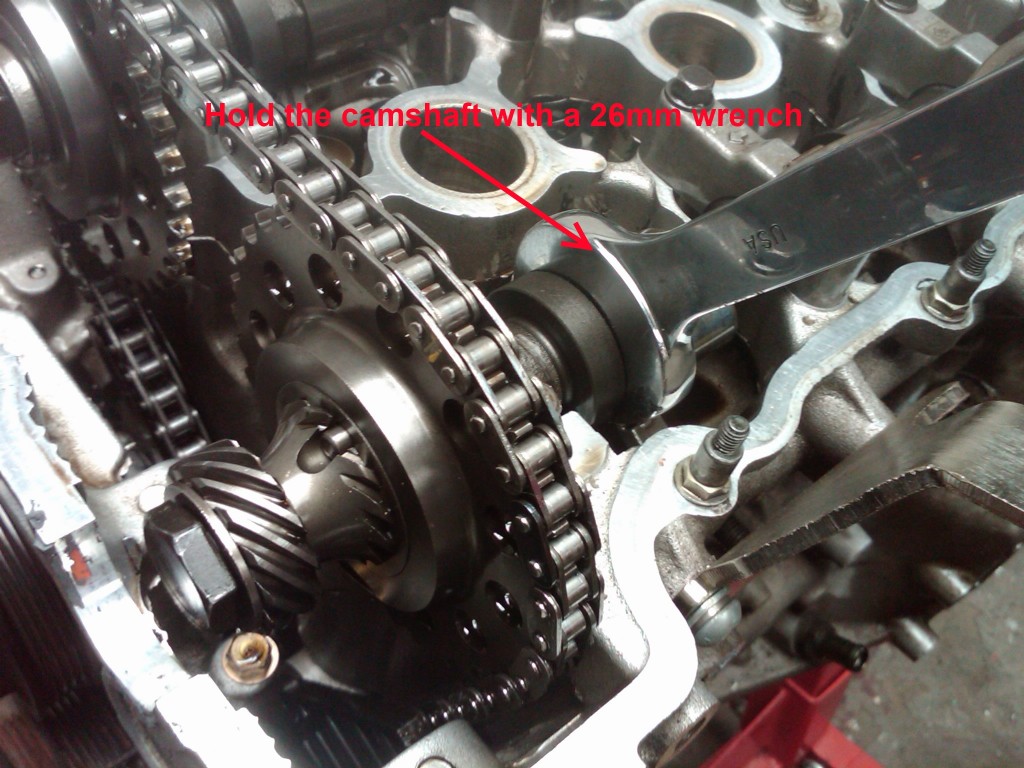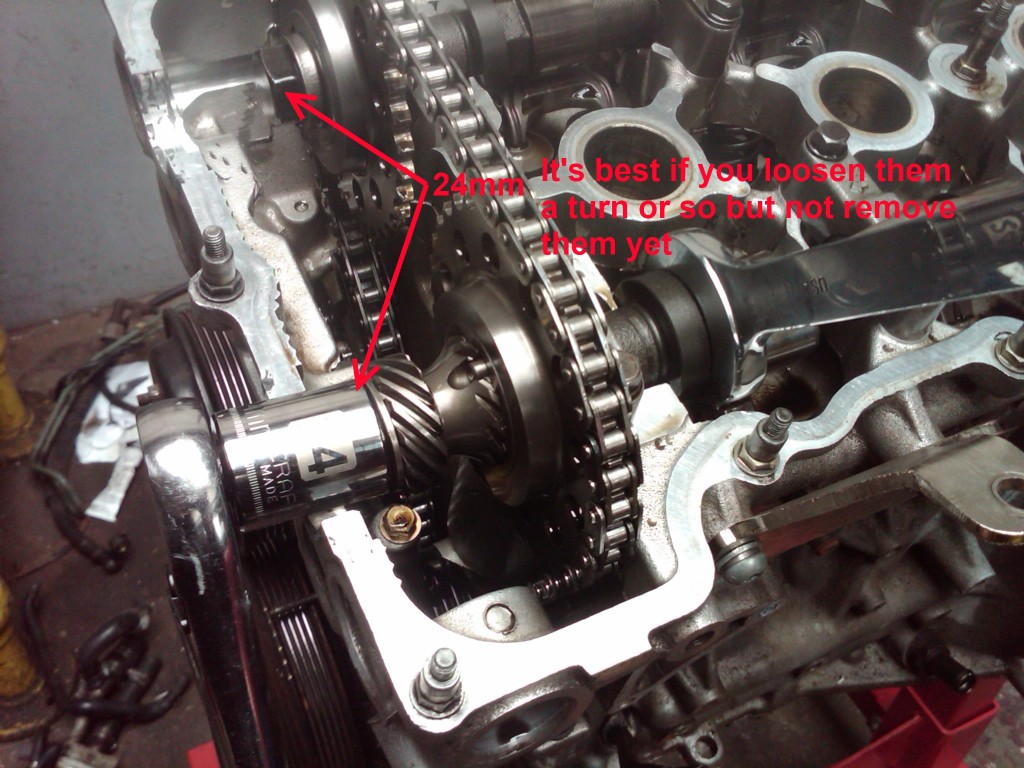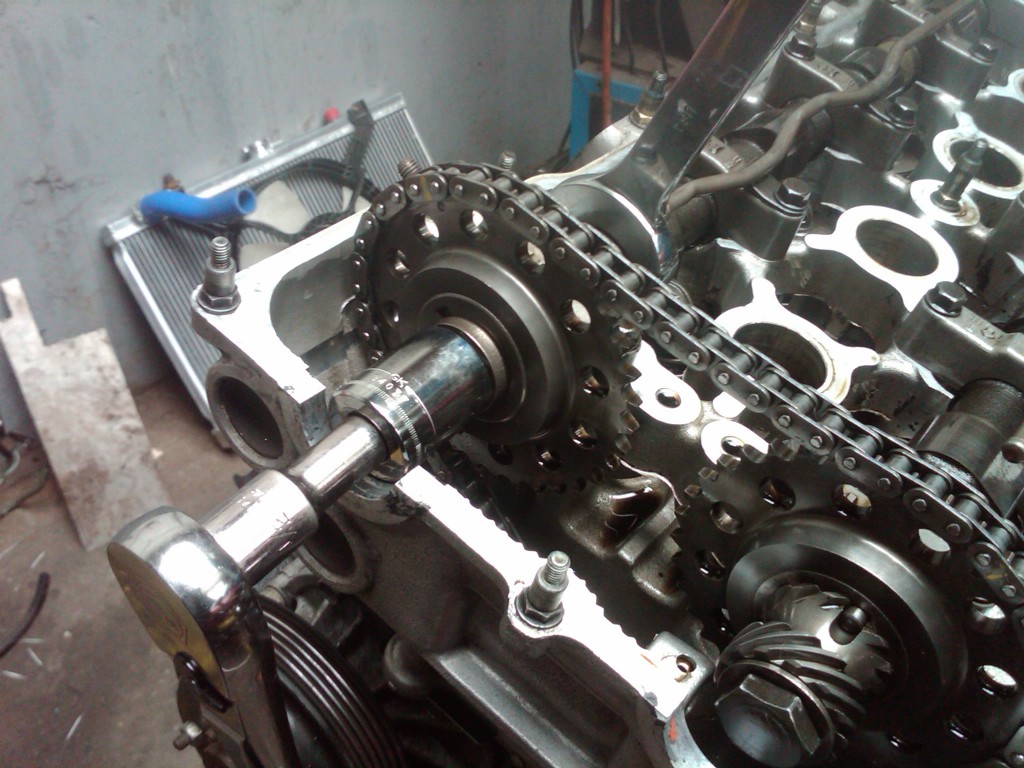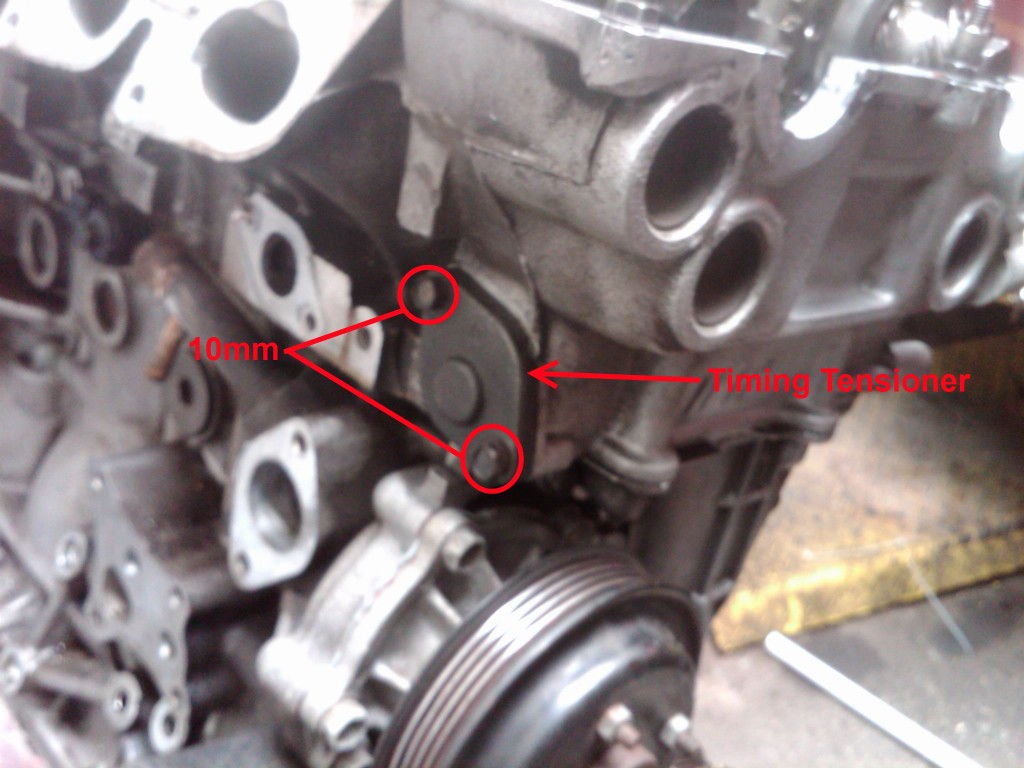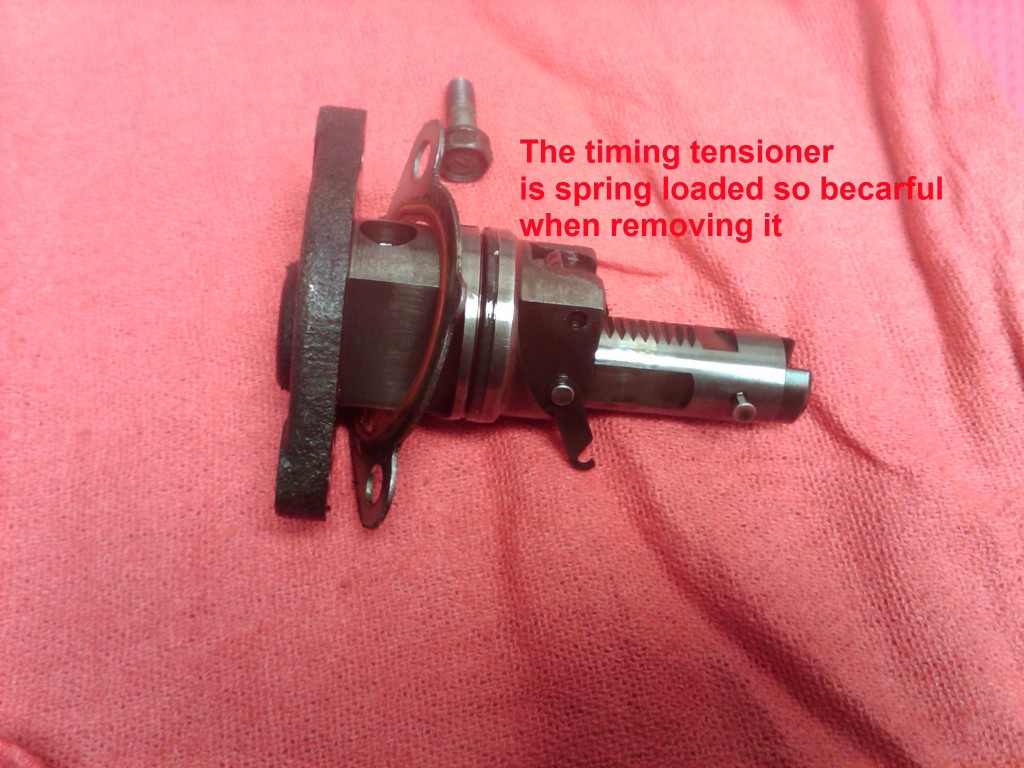 After the tensioner is removed you can then remove the cam sprocket bolts one at a time and wiggle the sprockets off.  If you are not removing the oil pump to install a new one or re-seal it then you want to make sure you do not slacken the timing chain to much or it can slide off of the crank sprocket and you'll be pulling it off anyways to put the chain back on the crank sprocket.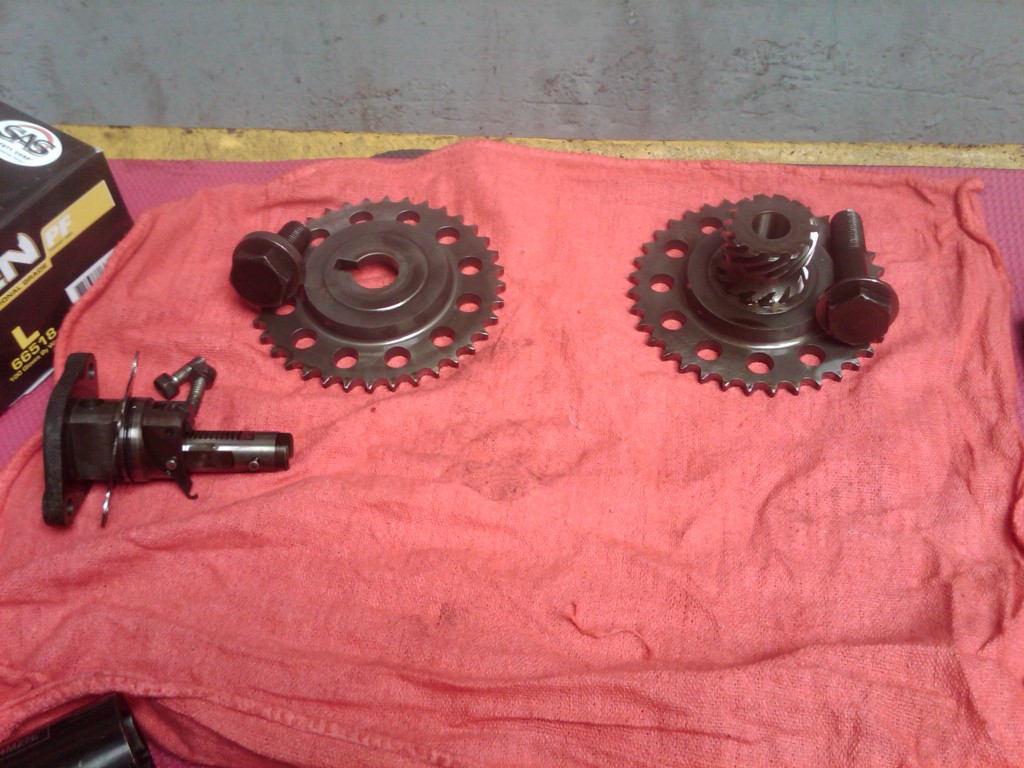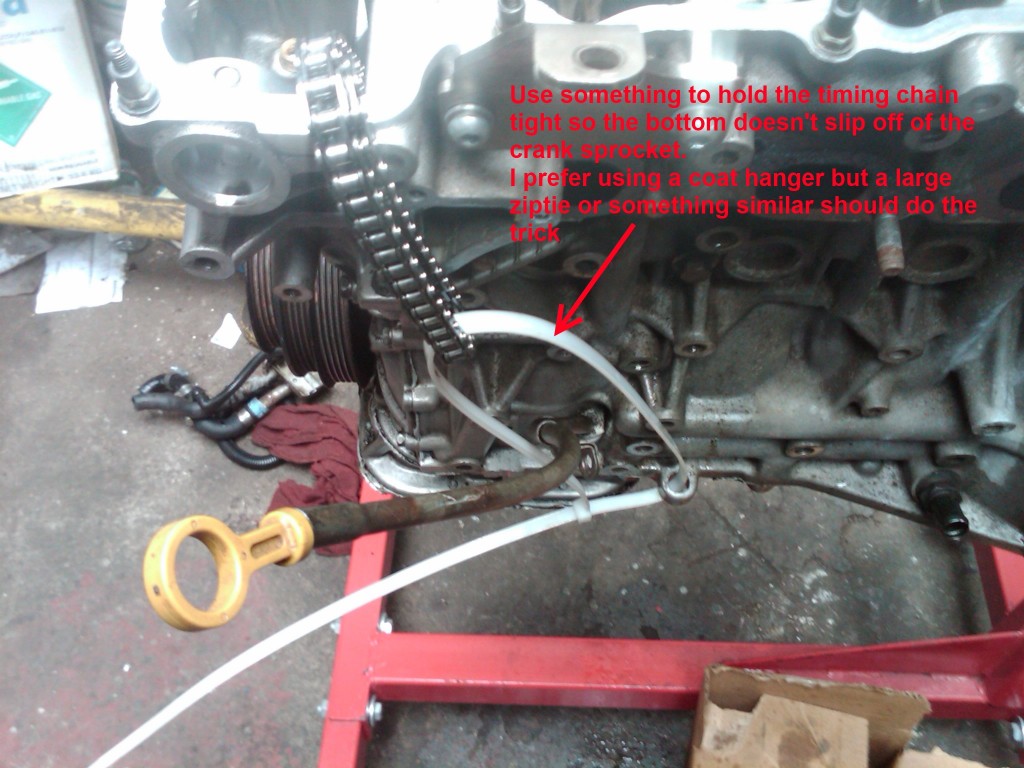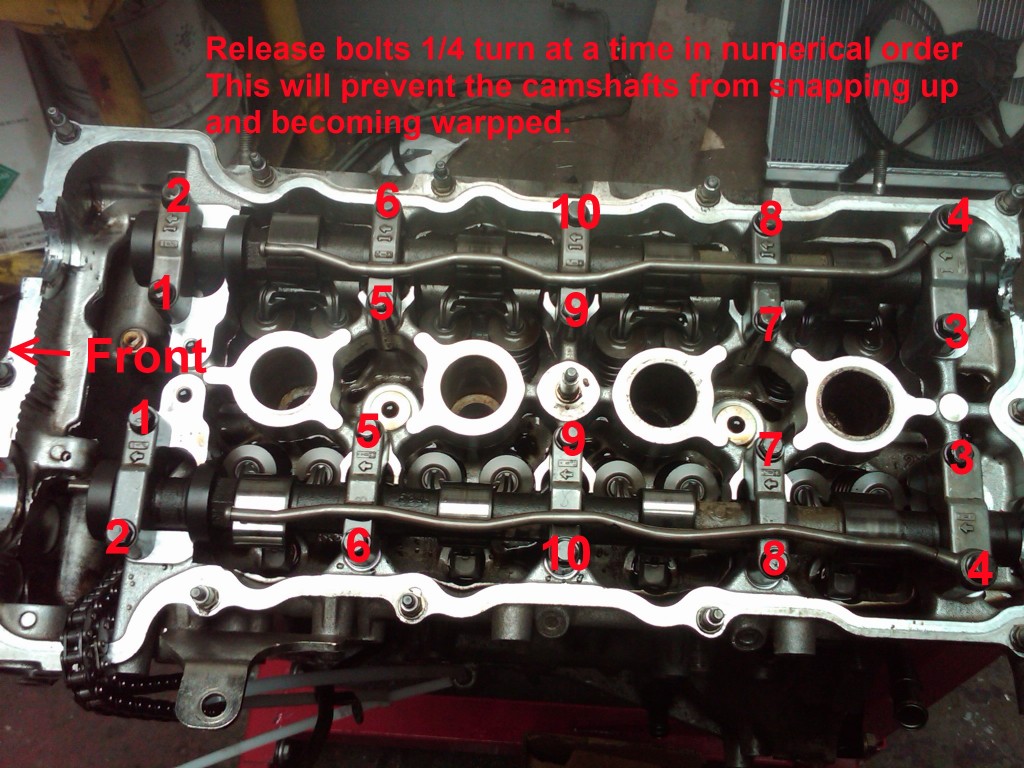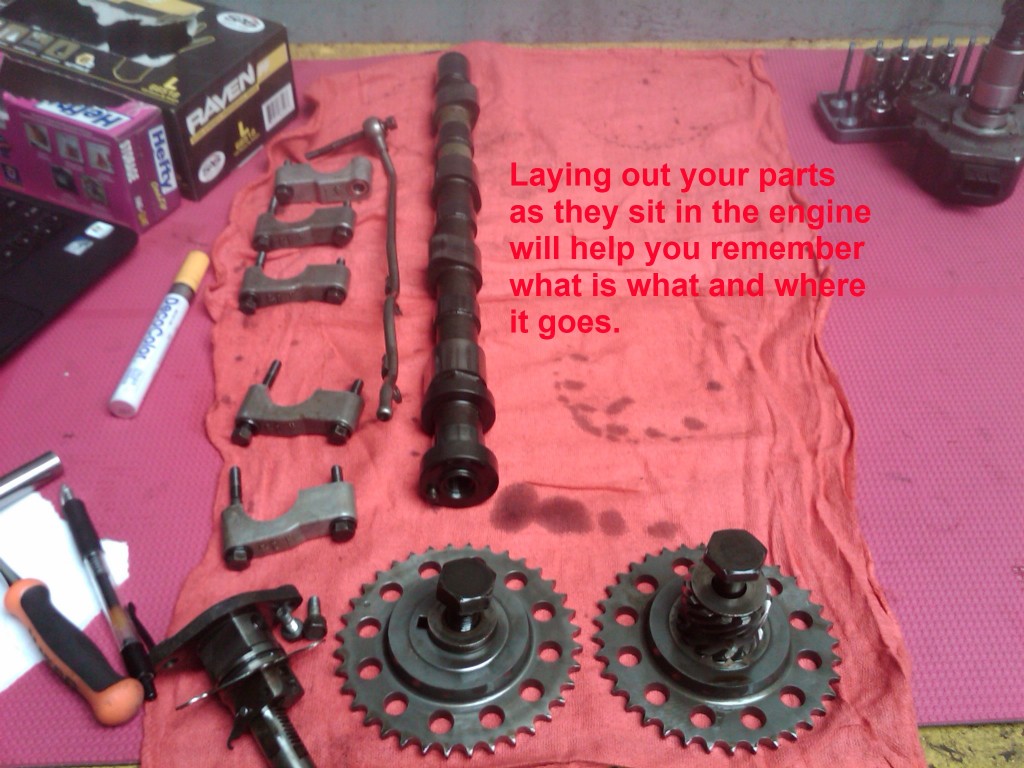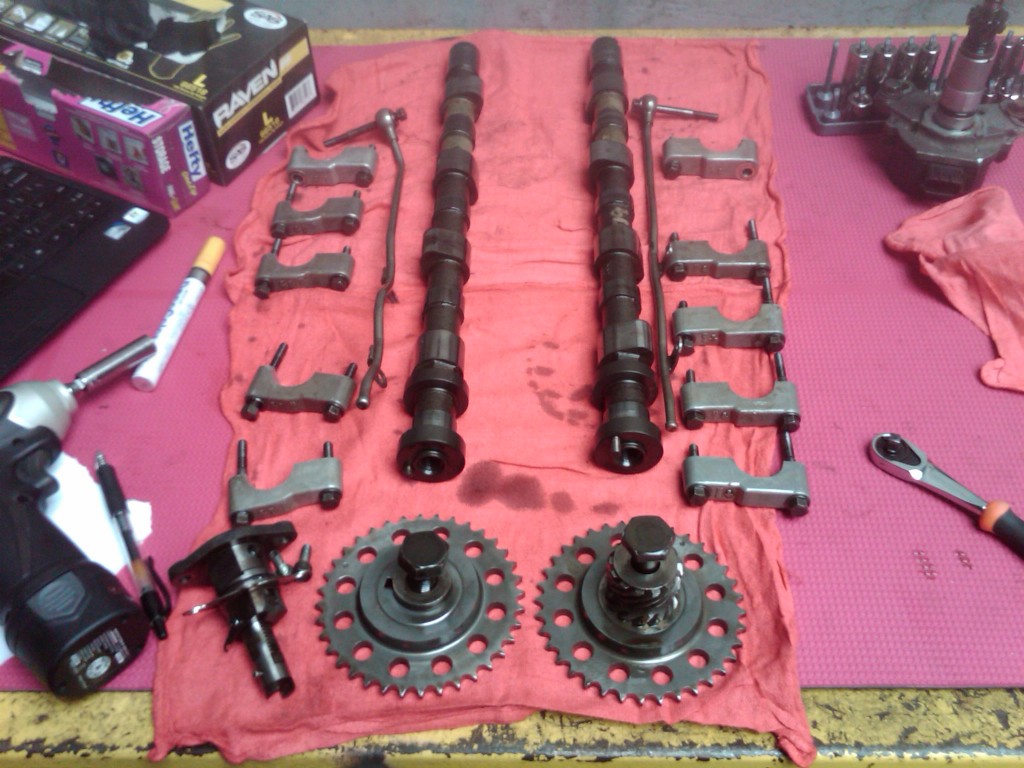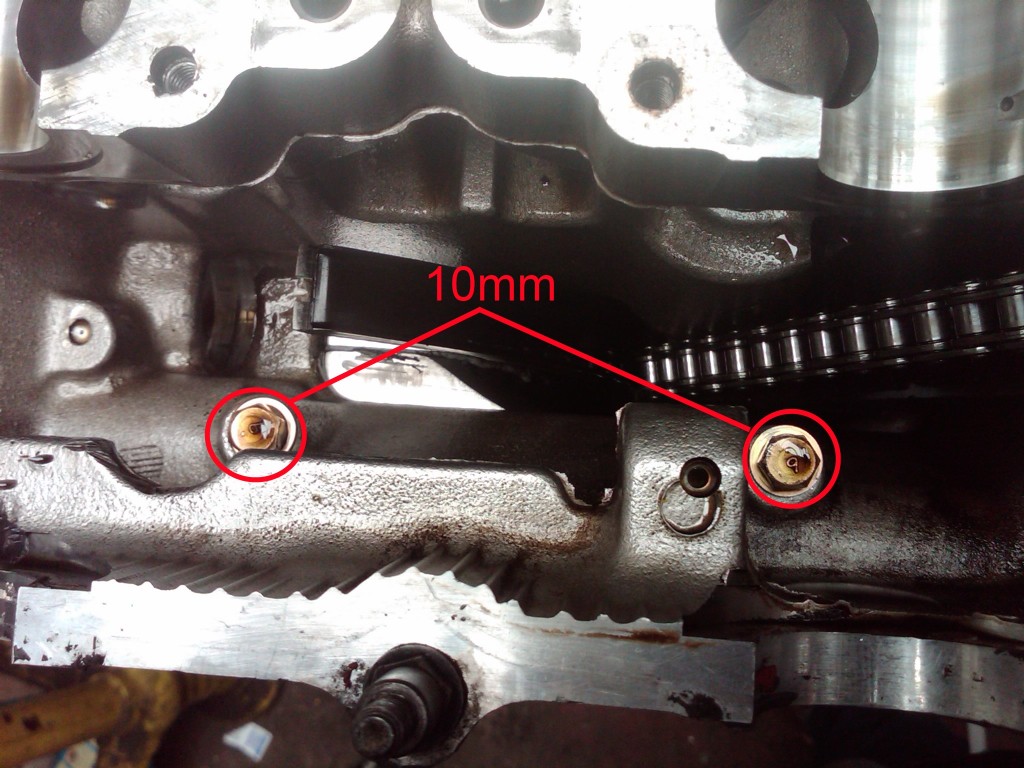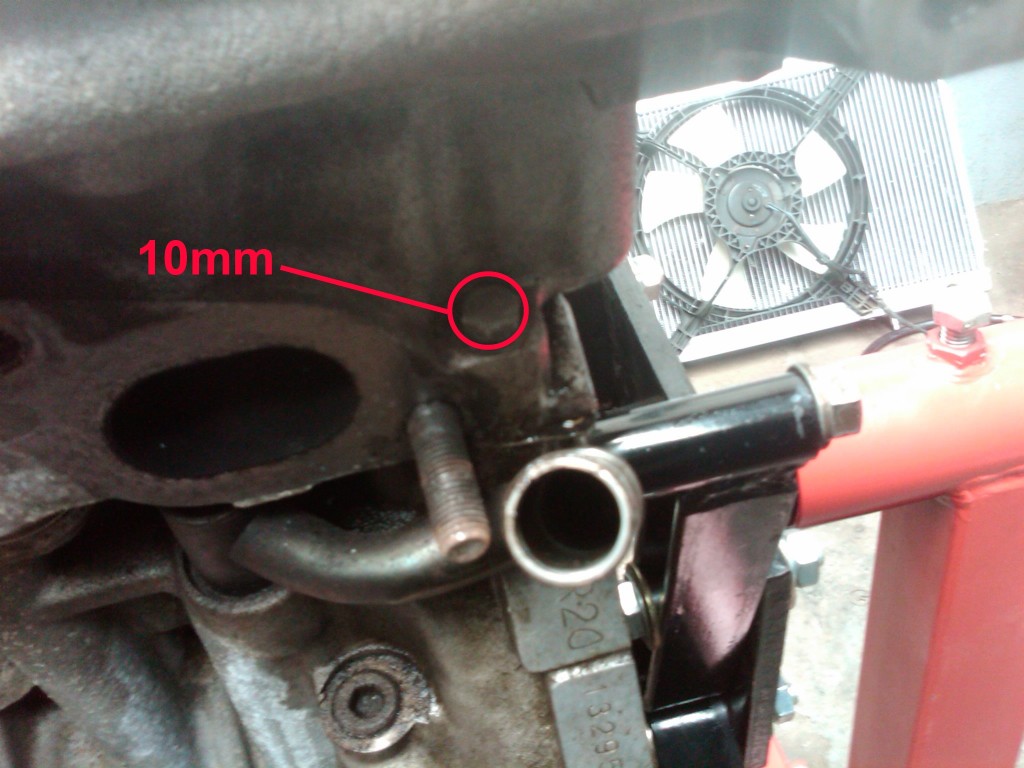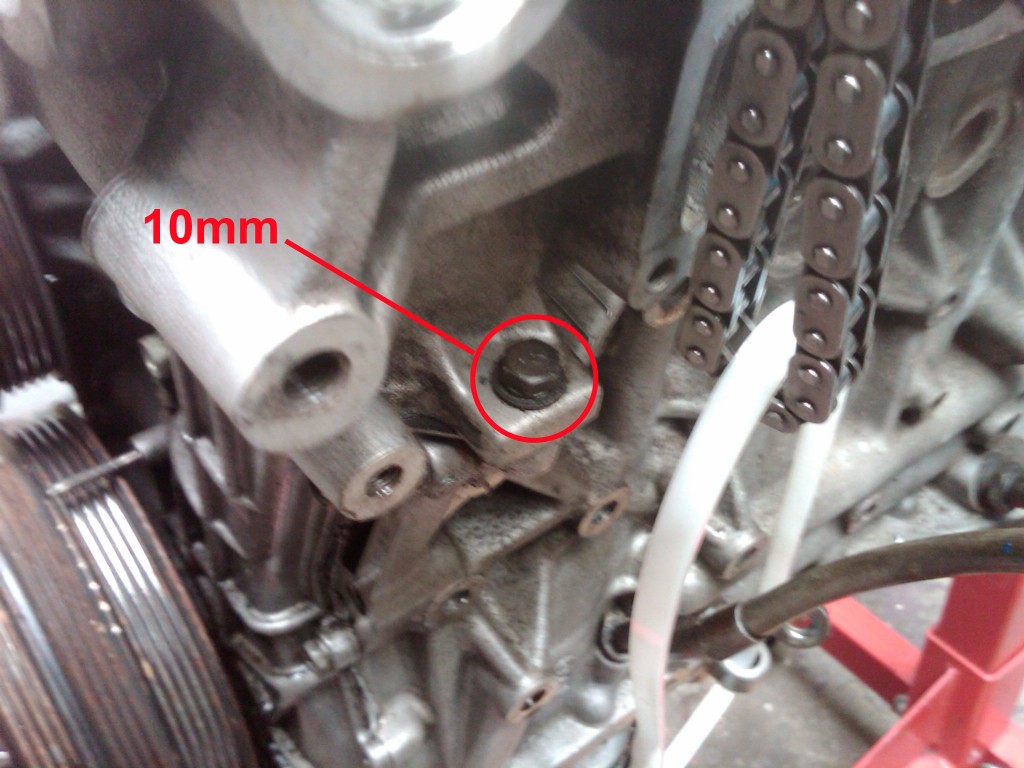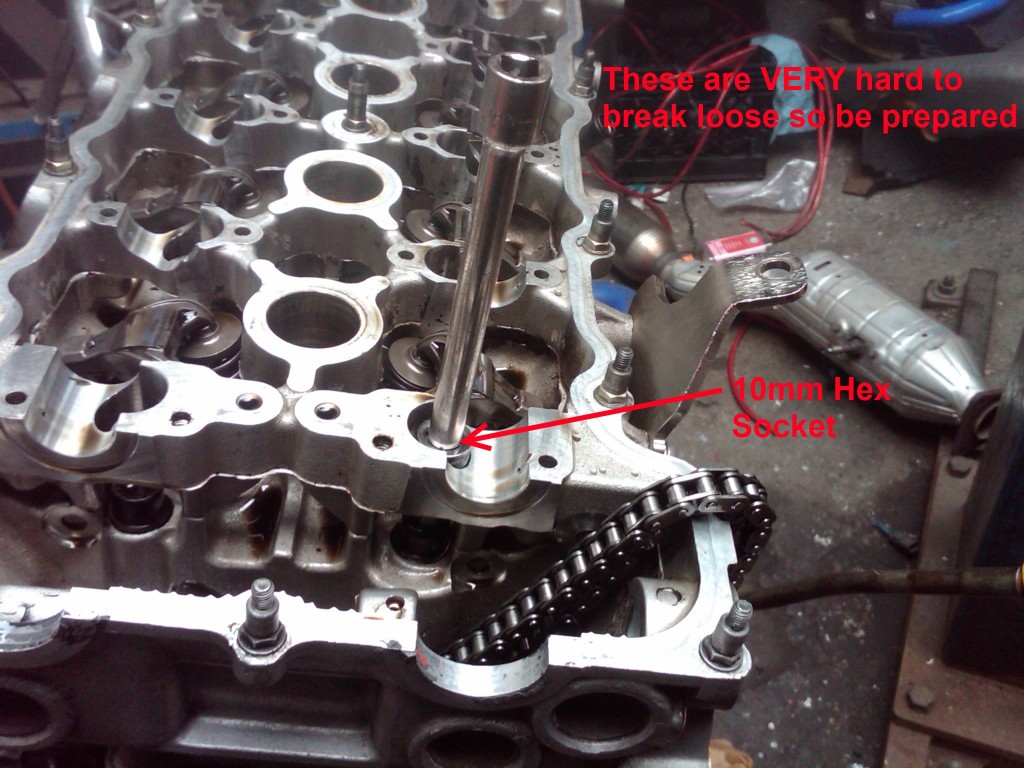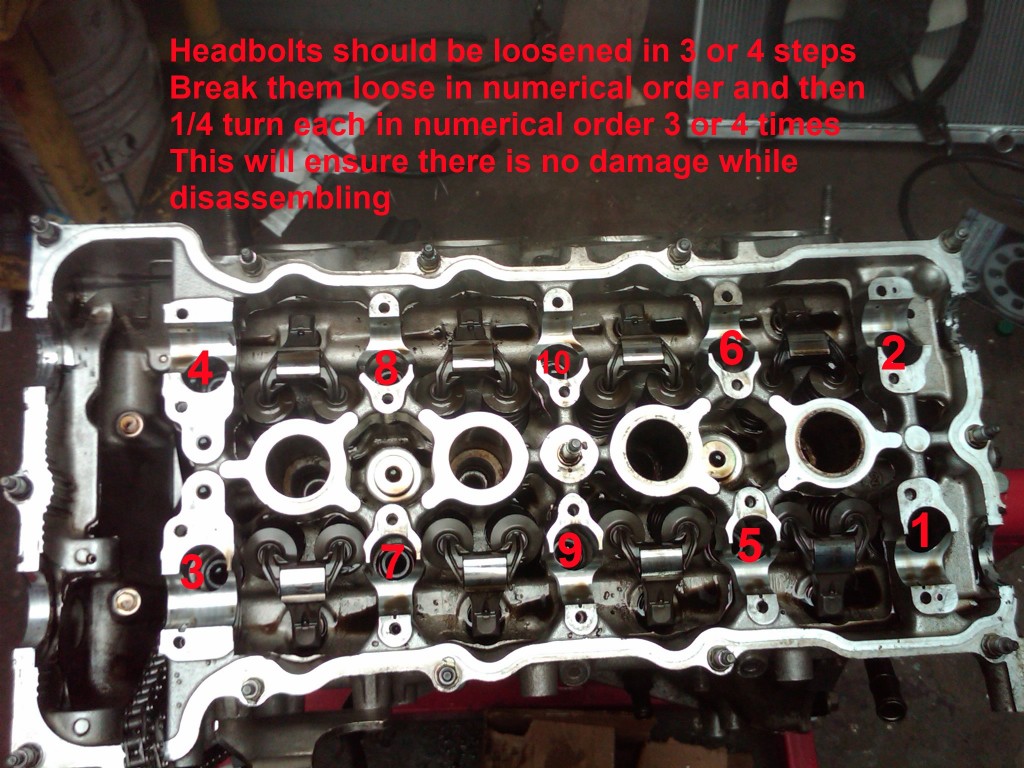 Be very carful where you pry and what you pry on.  Do not pry on any sealing areas, also you don't need to pry hard just alittle should do it on all 4 sides.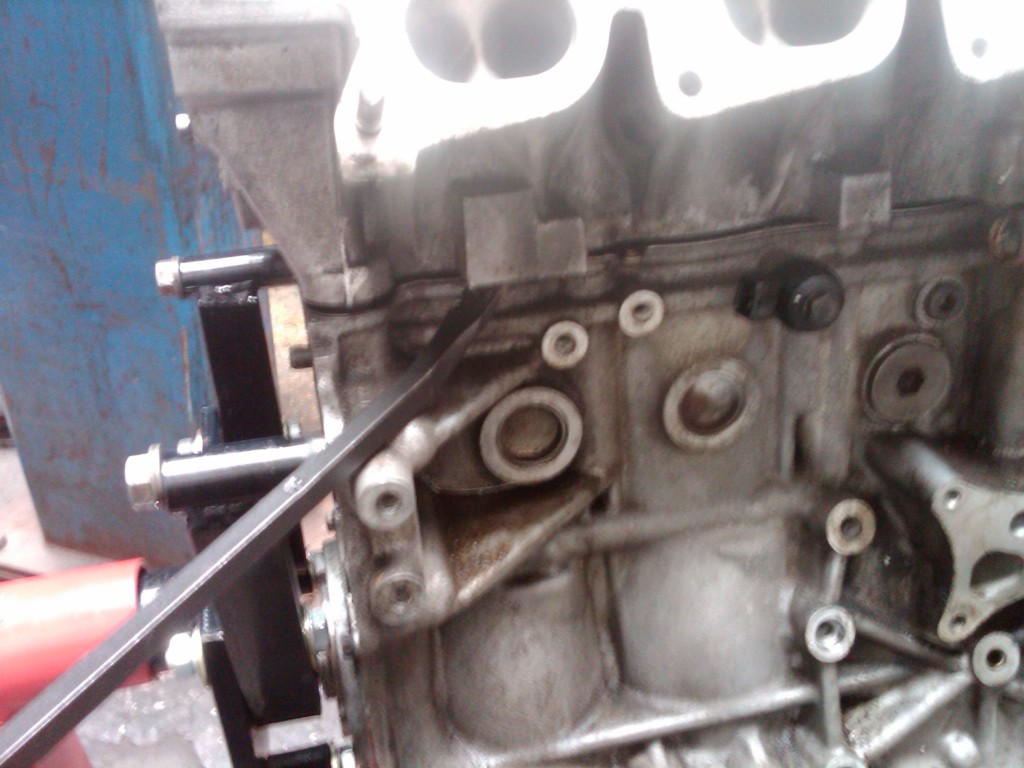 When removing the cylinder head from the block, again make sure you do not slacken the chain.  Try and have someone hold the chain straight up with tension and then lift the head.  Once you get high enough they can grab the chain between the block and head so you can fully remove the head and put it off to the side.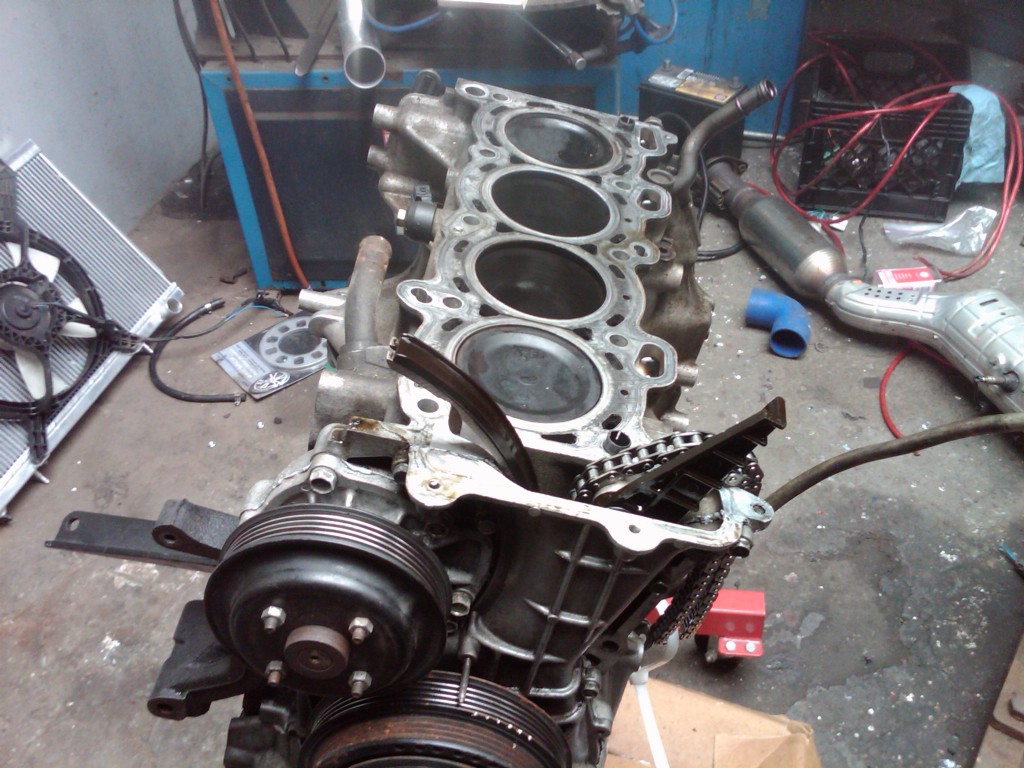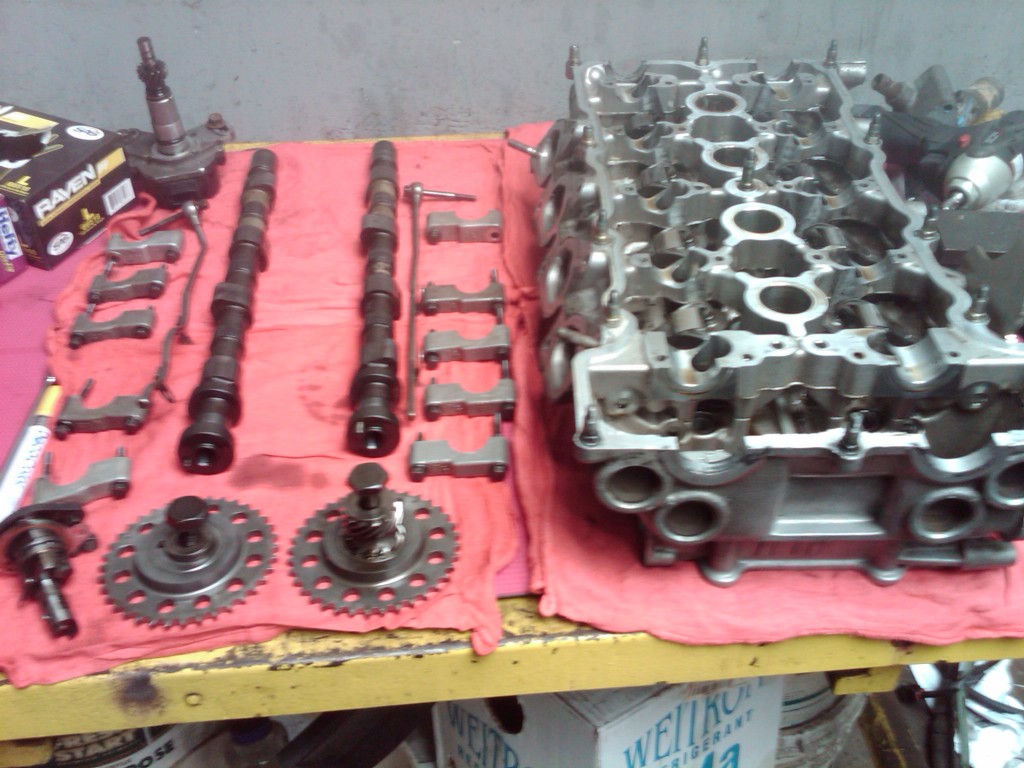 Use a razor blade to carfully cut the sealant that seals the lower oil pan to the upper and carfully pry on it in the best location possible.  There will still be oil in it even though you have drained it, there should be any where from a 1/2 quart to a quart and a half of oil in the lower pan.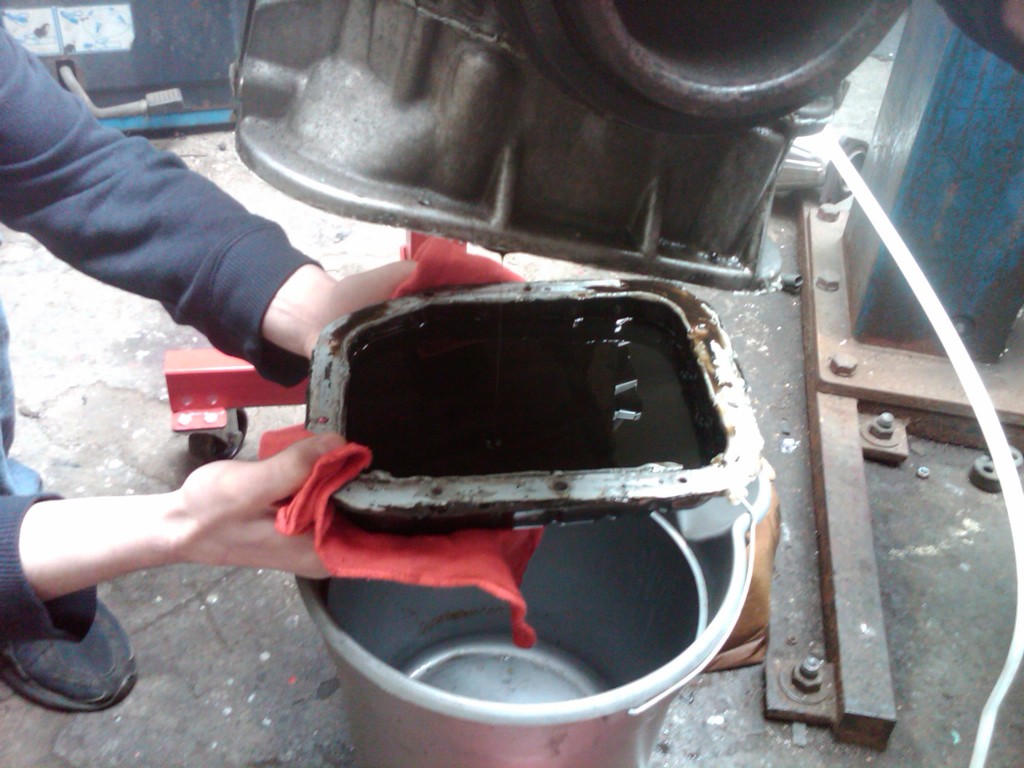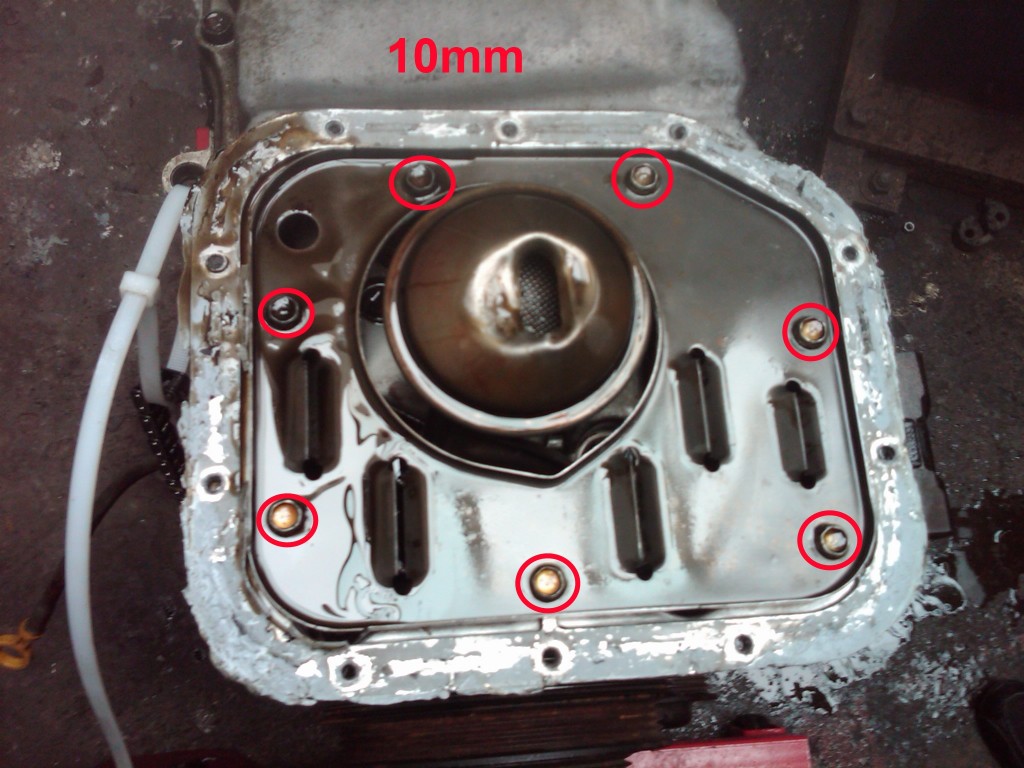 Make sure you follow the bolt release order.  The two pictures before the order picture is only to show you the location of the bolts most people don't notice.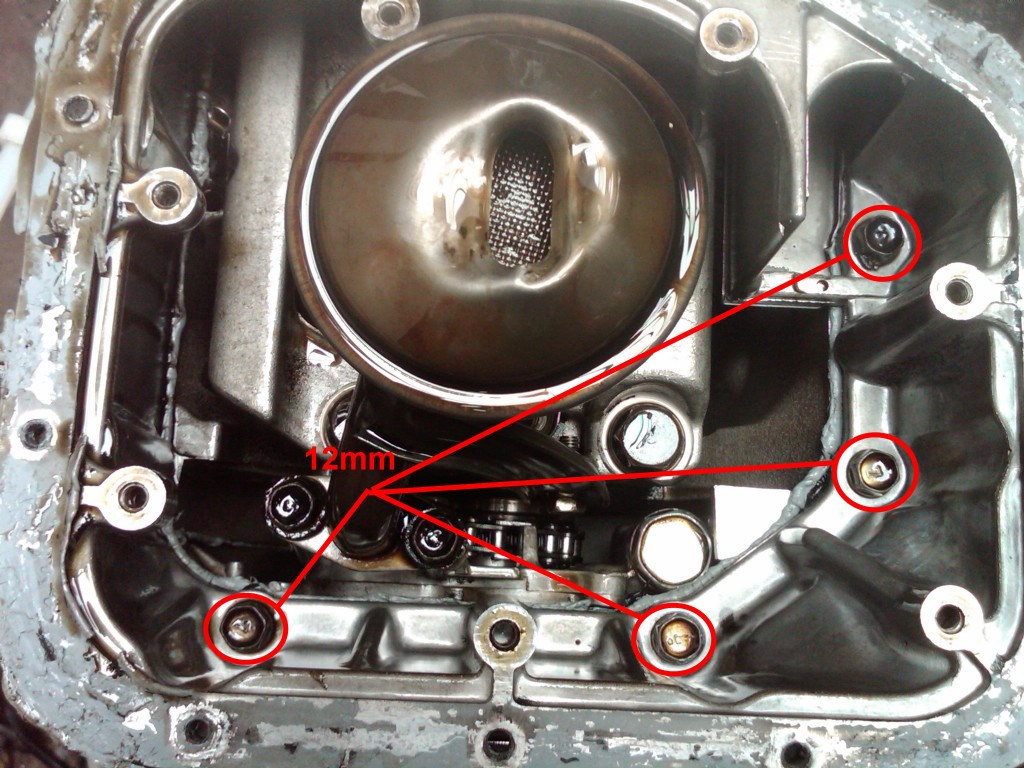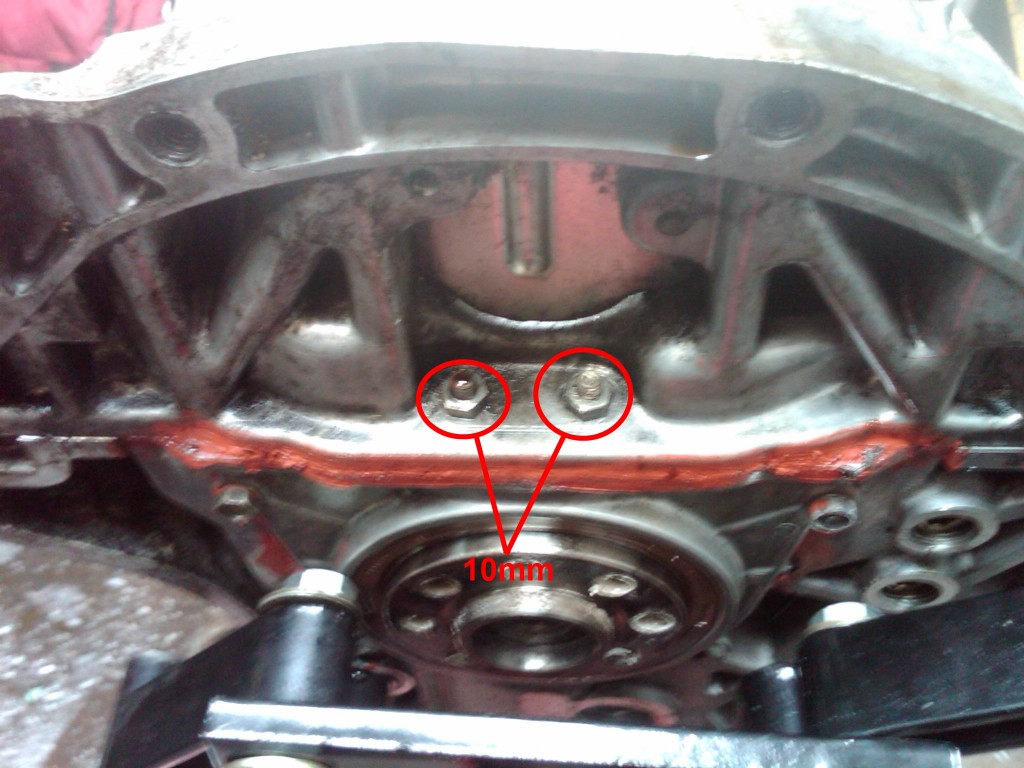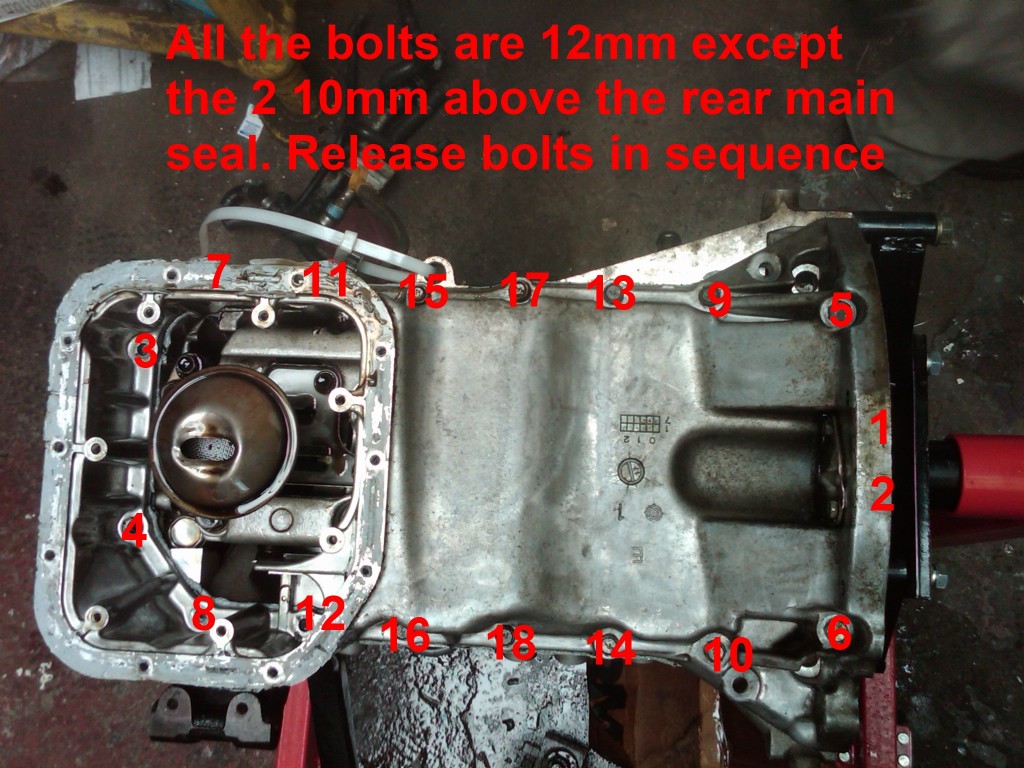 There will be a lot of left over sealant left on so try and clean it off the best you can to ensure a proper seal.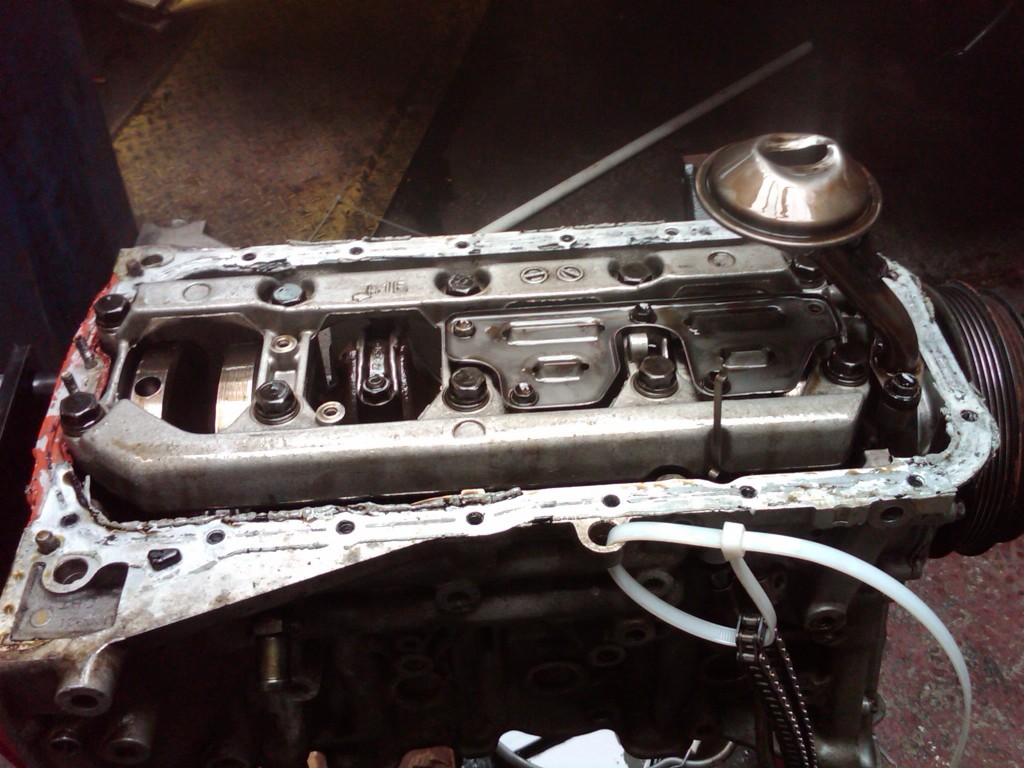 Cleaned, now your ready to install your new gaskets and sealant